Reflections: Giving Him Praise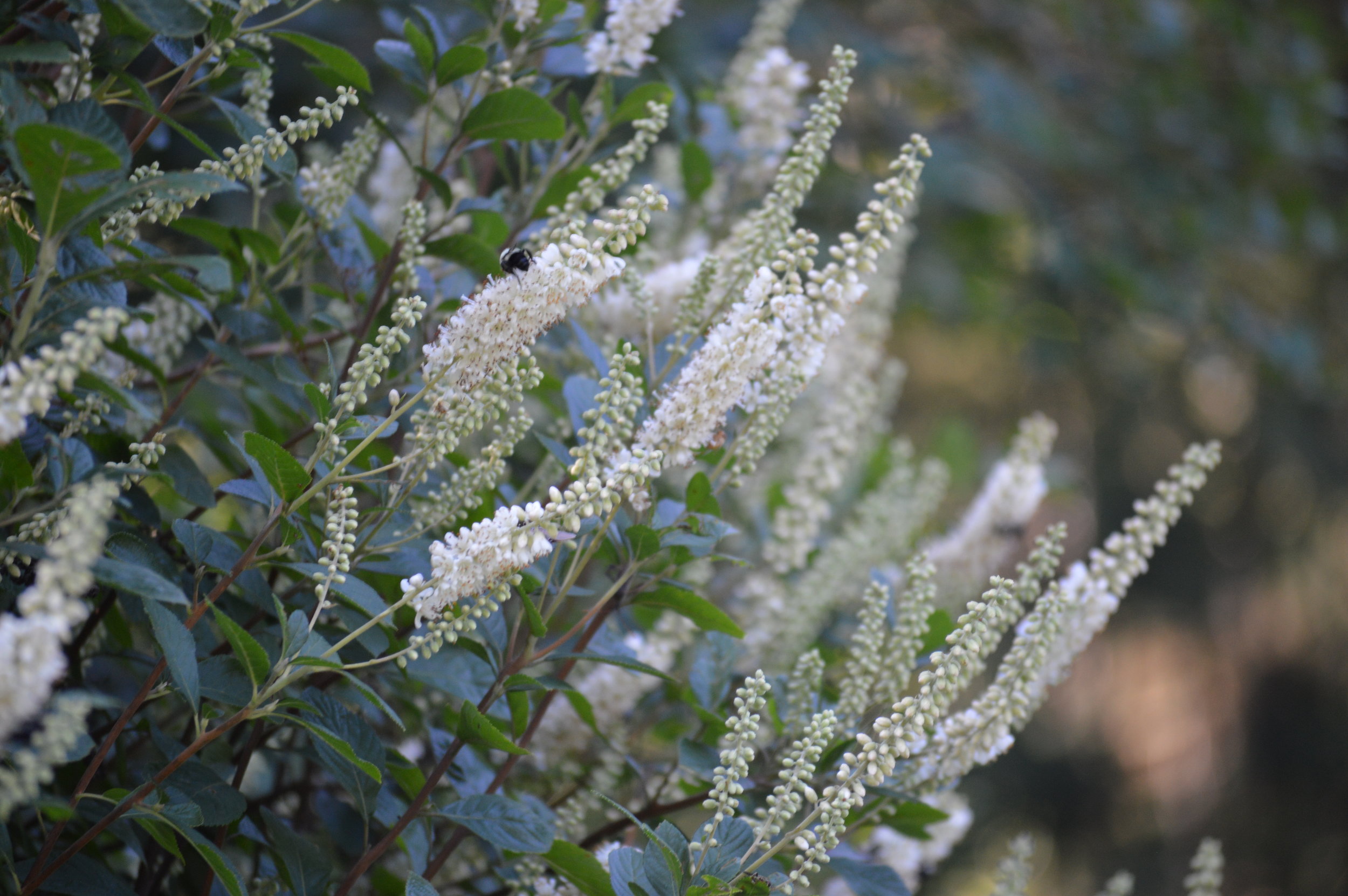 "Praise be to you, O Lord, God of Israel, from everlasting to everlasting. Yours, O Lord, is the greatness, and the power, and the glory, and the majesty, and the splendor, for everything in heaven and earth is yours. Yours, O Lord, is the kingdom; you are exalted as head over all. Wealth and honor come from you; you are ruler of all things. In your hands are strength and power, to exalt and give strength to all. Now, our God, we give our thanks and praise your glorious name."
1 Chronicles 29:10-14
Lately I've been re-evaluating how I pray. I've been striving to treat God as less like a genie and with more of the respect and praise that He deserves. While He is my comforter and Savior, He is also the God of the universe; the one whom I will stand before and have to give an account to on judgement day. Not only should there be a love in my heart for him but a fear as well. I want to be in complete awe of him every time that I come into His presence. I've noticed that often times though, I find myself struggling with coming before God with a sense of awe and with a genuine song of praise in my mouth. I struggle despite my seeing all of the amazing things that He is doing in my life and despite my knowing Him as my Savior. This issue that I have with effortlessly offering praise to the God I love has really started to concern me because what it really comes down to, is that it is a heart issue.
I know that I am not alone in how I feel. In Francis Chan's book Crazy Love, he explains how there is an epidemic of spiritual amnesia going around, that none of us are immune to. No matter how many breathtaking sunsets we see or how many facts we learn about this world that God created, we struggle to give God adequate praise.
Most of us know that we are supposed to love and fear God; that we are supposed to read our Bibles and pray so that we can get to know Him better; that we are supposed to worship Him with our lives. But actually living it out is a challenge. It confuses us when loving God is hard. Shouldn't it be easy to love a God so wonderful? When we love God because we feel we should love Him, instead of genuinely loving out of our true selves, we have forgotten who God really is. Our amnesia is flaring up again. (Chan)
Its challenging to admit that we struggle with always loving God. We know that He is good and that His love endures forever, its just that we are prone to forget. Every day we are bombarded with all sorts of distractions that cause us to take our eyes off of God and forget who He is. We forget the reality of who God is, that He is worthy to be loved, worshiped and feared; that we have everything we need in Him.
A.W. Tozer writes
What comes into our minds when we think about God is the most important thing about us...Worship is pure or base as the worshiper entertains high or low thoughts of God. For this reason the gravest question before the Church is always God Himself, and the most portentous fact about any man is not what he at a given time may say or do, but what he in his deep heart conceives God to be like. (Tozer)
When you stop to think about it, prayer is an incredible honor. When we come get the opportunity to come before the God of the Universe! The God who created every being that has every walked the Earth; the God who created more than 350,000,000,000 galaxies, and who knows the number of hairs on your head. He is the Alpha and Omega, the beginning and end. He is omnipotent, omnipresent and omnibenevolent. He is everything. God is "in heaven and you are on earth" (Ecclesiastes 5:2); His ways, His thoughts are so high above ours. Its a challenge really to comprehend all of who He is and I don't think we quite ever will. Not only is prayer an honor but it is an integral part of our lives as Christians. Its not something that should be viewed as a "have to" but that "I get to". Our prayers are our line of communication and connection with God. When our prayer life is poor, our spiritual life will be as well.
Something that I've found to be really helpful in becoming more comfortable and confident in giving praise, is to read passages of praise from the Bible. Reading these words out loud has helped to not only prompt but inspire my own words of praise to God. I'm finding that the more words of praise that I read, that more desire I have to give praise. Reading these words causes me to think about God and who He is, the works that He's done and is still doing. I encourage you today to look at your own prayer life and how you give praise. Is there room for growth? What are some of your favorite passages of praise?
Words of Praise
"Through Jesus, therefore, let us continually offer to God a sacrifice of praise - the fruit of the lips that confesses his name."
Hebrews 13:15
"Praise the Lord. Sing to the Lord a new song, his praise in the assembly of the saints. Let Israel rejoice in their Maker; let the people of Zion be glad in their King. Let them praise his name with dancing and make music to him with tambourine and harp. For the Lord takes delight in his people; he crowns the humble with salvation."
Psalms 149:1-4
"The Lord is my rock, my fortress, my deliverer; my God is my rock, in whom I take refuge, my shield and the horn of my salvation. He is my stronghold, my refuge and my savior -- from violent men you save me. I call to the Lord, who is worthy of praise, and I am saved by enemies... He reached down from on high and took hold of me; he drew me out of deep waters. He rescued me from my powerful enemy, from my foes, who were too strong for me...
As for God, his way is perfect; the word of the Lord is flawless. He is a shield for all who take refuge in him. For who is God besides the Lord? And who is the Rock except our God? It is God who arms me with strength and makes my way perfect. He makes my feet like the feet of a deer; he enables me to stand on the heights. He trains my hands for battle; my arms can bend a bow of bronze. You give me your shield of victory; you stoop down to make me great...The Lord lives! Praise be to my Rock! Exalted by God, the Rock, my Savior! He is the God who avenges me, who puts the nations under me, who sets me free from my enemies. You exalted me above my foes; from violent men you rescued me. Therefore, I will praise you, O Lord, among the nations; I will sing praises to your name."
2 Samuel 22:3-4, 17-18, 31-36, 47-50
"Sing joyfully to the Lord, you righteous; it is fitting for the upright to praise him. Praise the Lord with the harp; make music to him on the ten-stringed lyre. Sing to him a new song; play skillfully, and shout for joy."
Psalms 33:1-3
"Give thanks to the Lord, call on his name; make known among the nations what he has done. Sing to him, sing praise to him; tell of all his wonderful acts. Glory in his holy name; let the hearts of those who seek the Lord rejoice. Look to the Lord and his strength; seek his face always. Remember, the wonders he has done, his miracles, and the judgments he pronounced. O descendants of Israel his servant. O sons of Jacob, his chosen ones. He is the Lord our God; his judgments are in all the earth. He remembers his covenant forever, the word he commanded, for a thousands generations...
Sing to the Lord, all the earth; proclaim his salvation day after day. Declare his glory among the nations, his marvelous deeds among all peoples. For great his The Lord and most worthy of praise; he is to be feared above all gods. For all the gods of the nations are idols, but the Lord made the heavens. Splendor and majesty are before him; strength and joy in his dwelling place. Ascribe to the Lord, O families of nations, ascribe to the Lord glory and strength, ascribe to the Lord the glory due his name. Bring an offering and come before him; worship the Lord in the splendor of his holiness. Tremble before him, all the earth! The word is firmly established; it cannot be moved. Let the heavens rejoice, let the earth be glad; let them say among the nations, ' The Lord reigns!' Let the sea resound, and all that is in it; let the fields be jubilant, and everything in them! Then the trees of the forest will sing, they will sing for joy before the Lord, for he comes to judge the earth.Give thanks to the Lord, for he is good; his love endures forever. Cry out, 'Save us, O God our Savior; gather us and deliver us from the nations, that we may give thanks to your holy name, that we may glory in your praise.' Praise be to the Lord, the God of Israel, from everlasting to everlasting."
1 Chronicles 16:8-15, 23-36
"I will extol the Lord at all times; his praise will always be on my lips. My soul will boast in the Lord; let the afflicted hear and rejoice. Glorify the Lord with me; let us exalt his name together."
Psalms 34:1-3
"Rejoice in the Lord always. I will say it again: Rejoice!"
Philippians 4:4
"In the year that King Uzziah dies, I saw the Lord seated on a throne, high and exalted, and the train of his robe filled the temple. Above him were seraphs, each with six wings: With two wings they covered their faces, with two they covered their feet, and with two they were flying. And they were calling to one another:
' Holy, holy, holy is the Lord God Almighty; the whole earth is full of his glory!'
Isaiah 6:1-3
SOURCES:
Francis Chan, Crazy Love (David Cook: Colorado Springs, 2015), 31.
A.W. Tozer, The Knowledge of the Holy (San Francisco: HarperSanFrancisco, 1992), 1.