The 5 Items That We Can't Travel Without
Whether it's a 3 hour road trip up to Northern Virginia or an international flight, these are the 5 items that I can't travel without...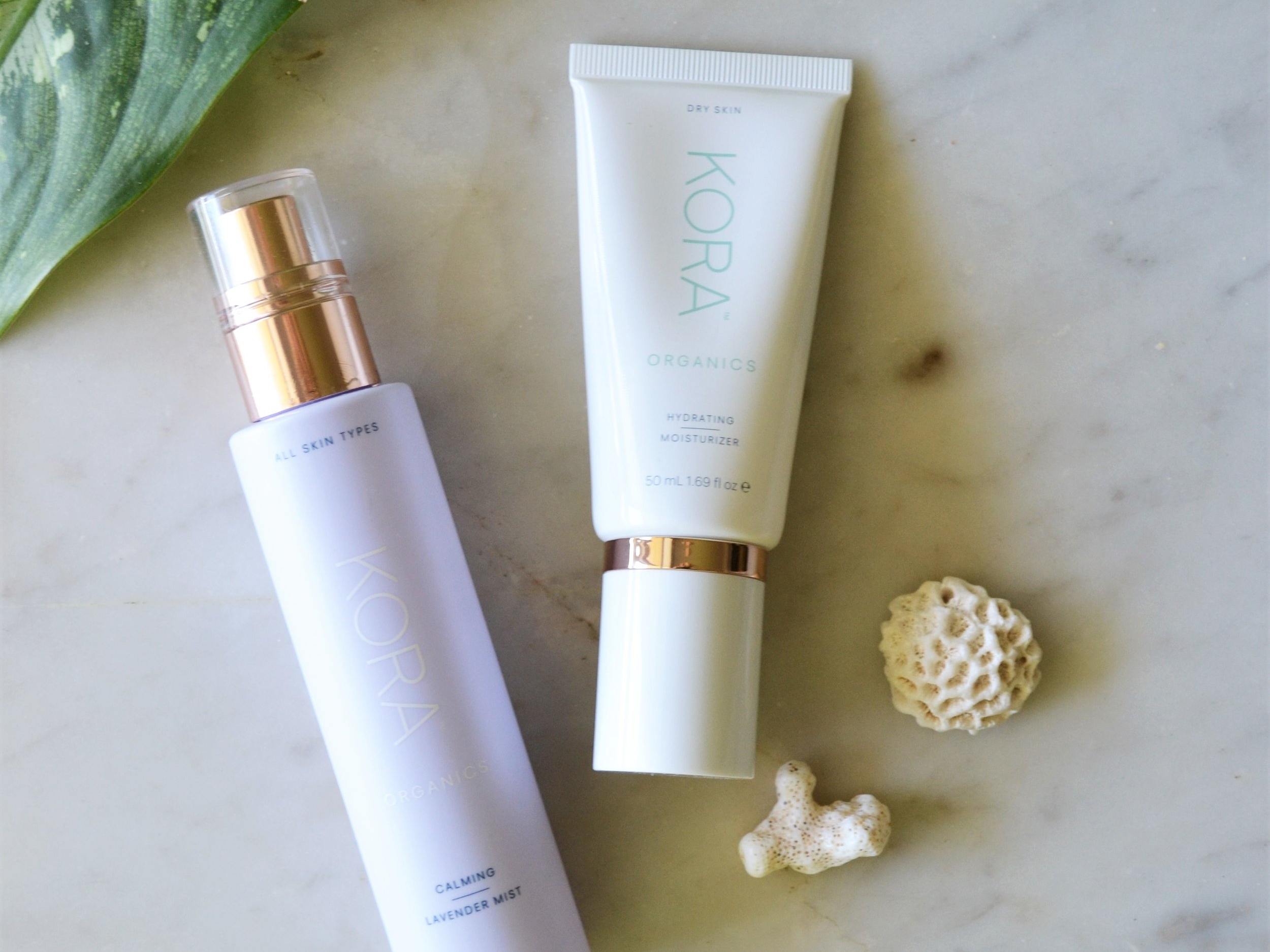 It's easy for our skin to become dehydrated when traveling, so it's vital to have a good moisturizer that will nourish and re-hydrate our skin. The key ingredient in KORA Organic's products is noni, which helps to prevent against inflammation and breakouts.
One of the side-effects of traveling is that often our eating schedule is bound to get a little off course, resulting in anything from low blood sugar to headaches, anxiety, and constipation. To maintain a bit of consistency make sure to bring along a stash of your favorite snacks. For me that includes: Yogi tea, homemade granola, nut butter, fresh fruit, maca powder, and kombucha.
Along with our diets our intake of water can be drastically thrown off course when traveling, leading to dehydration and less energy. Make sure to bring along some type of re-usable water bottle or thermos to re-fill along the way. I love using my Hydro Flask thermos because of it's air-tight lid (a.k.a no spills!) and ability to use it for hot or cold beverages.
I think that most of us find that when we travel is when we are most inspired. We're outside of our comfort zones and day-to-day routines, experiencing new activities and cultures. Make sure to have a journal on-hand for reflection and inspirational note-taking.
Having a small purse or tote is key when traveling light. It allows you to move freely throughout your day and (literally) not be weighed down. All you often need is: cash, credit card, drivers license, lipstick, phone, and a pen; and your good to go!
What are 5 items that you can't travel without?